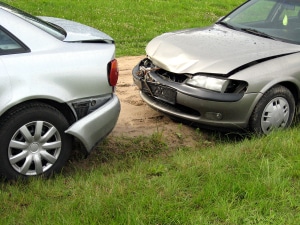 Stay at the scene of the accident and provide your name, address, registration number of your vehicle, name of your insurance company, and the name and address of any occupants of your vehicle. Notify the police immediately, and if someone is seriously injured, call a doctor or an ambulance. Do not move the injured, unless necessary; it may add to the injuries. Keep the injured person warm.
Don't Answer Questions Without Your Car Accident Lawyer
You should not admit any blame or guilt at the scene of the accident. Although you may think you were at fault, you may learn later that you were not at fault. The scene of a car accident is no place for comment. This can be done later, when you have all the facts and emotions are calm. At the scene of the accident, keep your notes and information strictly to yourself. In case of a death, serious injury or property damage, it is recommended that you consult a lawyer as soon as possible.
Make every effort to prevent further accidents. If possible, have someone stationed to warn approaching vehicles. Place flares or other signals on the highway to warn oncoming cars that there has been an accident.
Get the name, addresses and telephone numbers of any witnesses. Attempt to obtain a short summary of what they saw, and, if possible, take notes.
Write a Recap of the Car Accident for Your Lawyer
As soon as possible after the accident, make your own written notes on all significant facts. Your notes should be as specific as possible because memories fade quickly. Make a diagram showing the positions of the vehicles before, at the time of, and after the accident. Step off or measure the exact distance of skid marks, and other important distances and write them down. Make certain that, at a later date, you can locate the points on the road where the vehicles collided and where they came to a stop. Include such details as the time, along with the condition of the road, weather, and amount of traffic. If you have a camera at the scene, take pictures to preserve skid marks, positions of the vehicles, and other physical evidence that will disappear after the accident.
Seek Medical Treatment After an Accident, if Necessary
If you think you have been injured in any way, see a doctor as soon as possible. Serious and costly injuries are not always immediately apparent. If you do not seek treatment for your injuries you will have a very difficult time convincing a jury that your injuries were real.
Kansas City Car Accident Lawyer
Have your attorney call or write your insurance company or agent as soon as possible. If the original notice is given orally, follow up with an immediate written notice, send it by certified mail, and keep a copy of the notice. If you fail to give notice within the amount of time specified in your policy, you may lose your insurance benefits.
Beware of hasty action following a car accident. Delay making or accepting payments or signing any release or statement until you have carefully considered the situation. Insurance adjustors, if you attempt to negotiate your claim without legal assistance will ask for broad releases to obtain your personal records and will attempt to avoid liability by interrogating you in a recorded statement. If you do not fully understand the consequences of your actions, you should consult your car accident lawyer.
If you receive a citation, consult your car accident lawyer. It may affect your responsibility to other persons for money damages, as well as being a traffic offense. Also, consulting your lawyer following a car accident may affect your insurance coverage and premiums.
Learn More
If you have been in a car accident, do not take any chances. Get the legal representation you deserve.
For details, contact our Lee's Summit lawyers at (816) 246-9445.