Boyd Kenter Thomas & Parrish – Jeffrey J. Carey
---
Accomplished Law Firm in Kansas City, Sedalia, Overland Park & Lee's Summit
Jeffrey J. Carey became a lawyer in 1997 and has been practicing law in the Kansas City area since 1999. In 2017, the Carey Law Firm, LLC became of counsel to Boyd, Kenter, Thomas and Parrish, LLC.  The strategic partnership brings over a century of Worker's Compensation and complex litigation experience as resources for your legal issues.  All referrals through this site are specific to Jeffrey J. Carey's area of practice.  Click here for the Boyd, Kenter, Thomas & Parrish, LLC home page for more information about all that we offer.
Services offered by Jeffrey J. Carey
Personal Injury
Medical Malpractice
Mesothelioma and Asbestos
Car Accident
Business Litigation
Workplace Discrimination
Bad Faith Insurance
Nursing Home Neglect
Inadequate Security
Product Liability
Services offered by Boyd, Kenter, Thomas & Parrish, LLC and not offered by Jeffrey Carey
Learn more about our legal services here.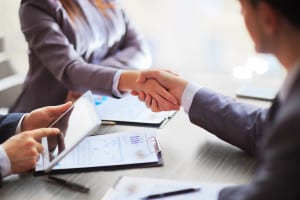 Jeff's personal injury lawyer experience includes bad faith insurance litigation, wrongful death litigation, automobile accident litigation, slip and fall cases, dog bite cases, premises liability litigation, medical malpractice and nursing home malpractice litigation, and dangerous product litigation. Jeffrey Carey and his affiliated law firm uses their experience and to obtain the best possible results for his clients as one of the area's top malpractice lawyers.
Jeff represents businesses in legal matters involving various corporate or malpractice issues. He has experience in shareholder disputes, business dissolution litigation, intellectual property litigation, landlord-tenant litigation, and general business torts and breach of contract actions.
Learn More About Jeffrey J. Carey – Kansas City Attorney
Jeffrey J. Carey began his career as a lawyer representing insurance companies at one of the Kansas City Metropolitan Area's largest insurance defense firms. Since 1999 he has been in private practice as a lawyer in Lee's Summit. He is compassionate about the practice of law and obtaining justice for individuals in need through providing effective legal services.
More »
Jeffrey Carey does not routinely refer cases to counsel outside the law firm.  He does, however, form strategic partnerships with other firms on certain kinds of cases in order to bring additional resources and expertise to bear on your matter. Partnerships are most likely to be utilized in professional malpractice and products liability actions. Jeffrey Carey maintains active involvement and responsibility for all files in which strategic partnerships are formed. Fees paid to outside counsel are paid from the contingency fee earned by the law firm and do not result in additional fees to the client.  Jeffrey J. Carey is of counsel with Boyd, Kenter, Thomas & Parrish, LLC.
If you or your family member needs a trusted law firm with a dedicated lawyer in the Kansas City area, give us a call today at (816) 246-9445 for our trusted legal services.