Auto Accident Reconstruction
Lee's Summit car accident attorney Jeffrey Carey utilizes the services of professional accident reconstruction professionals and, in some cases, accident recreationists.   When liability is disputed or the accident interacts with the environment like with road defects, off-road obstacles, or a dispute series of events an accident reconstruction expert can examine the physical evidence to allow them to express an opinion regarding what happened.  Accident recreationists use computer modeling to create three dimensional animations depicting the work of the accident reconstruction expert.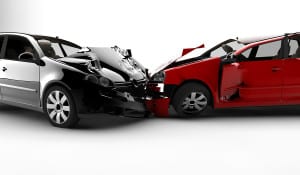 Dangerous Roadways and Accident Reconstruction
One common area in which your Lee's Summit auto accident attorney may use these services is in cases where it is alleged that a dangerous road, signage, construction site, or other obstacle contributed to cause the auto accident.  The Manual on Uniform Traffic Control devices governs the way in which roadways should be signed to alert drivers to dangers such as s-curves, blind hills, hidden intersections, low shoulder conditions, railroad crossings, and any other conceivable roadway danger.  There are also design standards for the construction of the roadways themselves that may be the cause of the car accident.  Lee's Summit has a few areas in which there are a large number of accidents and some of these areas contain design and signage issues.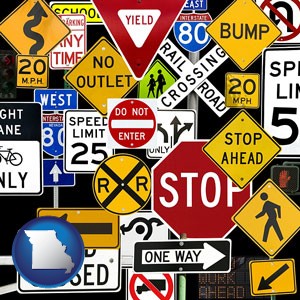 Estimating Speed of Vehicles in Car Accidents
An accident reconstructionist can also estimate the speed of vehicles through the use of skid mark calculations or examination of impact sites.  Juries tend to believe bent metal over the protests of someone that says they barely struck the other driver.
Black box and cell phone information is becoming increasingly valuable.   Many cars have downloadable event recorders which record speed at impact, speed at the time brakes are applied, whether there were mechanical defects, and a host of other data.  Cell phones are increasingly being examined for the meta-data contained in them.  Many of the apps you have running in the background on your phone are constantly tracking your location information.   This can be handy when someone claims they just stopped in the bar for two drinks.
Car Accident Recreation
Your Lee's Summit car accident lawyer can help you select an accident recreationist to create demonstrative exhibits.  Juries can't take recreations into the jury room with them as evidence but they can be used by experts to help them explain the scientific principles and theories they testify about.
If you have a serious auto accident in Lee's Summit or the greater Kansas City area, an auto accident attorney like Jeffrey Carey with BKTP Law Firm can help you present your best possible case to the jury.  Call him at (816) 246-9445 today.