Where liability and the nature and extent of injuries are clear and undisputed, a Lee's Summit Auto Accident Lawyer can help you obtain a better result through settlement than you can obtain on your own.  Jeffrey Carey has over 20 years of experience negotiating with insurance claims adjusters and preparing evidence and argument for demand packages.  There are numerous advantages to settlement over litigation.  First, you can get a car accident insurance settlement much more quickly than you can get a verdict.  Second, settlement precludes appeals which can drag cases out for years.  Third, there is certainty to settlement and you can begin to move on with your life and heal.
Settlement Rates
Over time, more and more cases are settling.  The data is difficult to interpret with certainty.  One measure of settlement rates is the rate at which cases which are filed are settled prior to trial.  It is relatively easy to obtain this information from publicly available sources.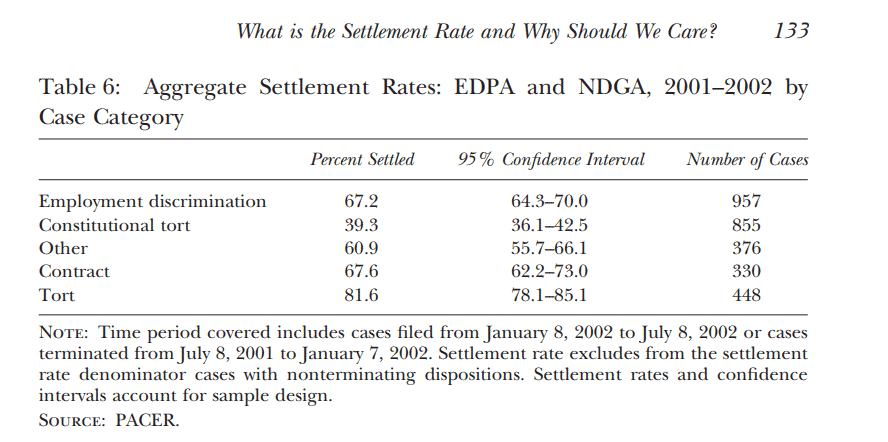 Source: https://scholarship.law.cornell.edu/cgi/viewcontent.cgi?article=1202&context=facpub
What is more difficult is getting data (unless you are an insurance company – and they don't share) about the rate at which cases are settled before litigation is filed.  In Jeffrey Carey's 20 years of experience as an automobile accident lawyer in Lee's Summit he has tracked the data on his files.   Over time, settlement rates rise and fall based on changes in case composition and even the financial fortunes of insurance companies.  The average rate of settlement with no case every being filed, however, exceeds fifty percent and approaches sixty.
Presenting Your Injuries To The Claims Adjuster
A Lee's Summit car accident lawyer can tell your story through your medical records.  In particular, ICD-9 and ICD-10 codes are important to highlight to the adjuster.  These diagnostic codes are used for insurance billing and for categorization of electronic medical records.  They are also used by insurance companies to compile data on settlement and verdict ranges for various ICD codes.  An experienced auto accident lawyer knows how to highlight those aspects of your injuries which will result in the best possible settlement offer.
Evaluating Settlement Offers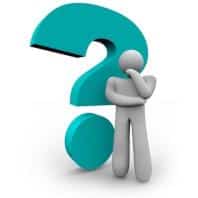 How do you decide whether or not you should take a settlement? Your attorney uses a mixture of math, experience, and instinct to determine how much your case should settle for.  Your attorney will use their experience to estimate the verdict range for your case. Presume, for example, that you sustained a broken leg with a normal recovery and ten thousand dollars in medical bills. Different juries will evaluate those injuries differently. Some will focus on the fact that your bones healed. Others will focus on the fact that you sustained a sufficient trauma to fracture bone. For a case like this, Jeffrey Carey would estimate a likely verdict (assuming a Plaintiff's verdict) of between $20,000 and $100,000 with verdicts in the $30-40,000 range being most common. With that experience you would assign a likely verdict a value near the mean, say $40,000. Next, you need to consider the chance that you will prevail at trial. Assume that there is some allegation that you stopped too fast but the case is a rear end impact. The car at the rear of a rear end impact will almost always get the adverse verdict. I wouldn't discount that case by more than 5% for the risk of losing at trial. That means that there is a probability adjusted value of that case, if filed, of $38,000. Additional factors, however, must be considered. It costs money to go to trial. If you use the services of professionals such as an accident reconstructionist those expenses can be extensive. For a normal rear end case, however, you are likely only going to incur deposition charges, charges for medical testimony, and document and exhibit reproduction. A frugal car accident lawyer could try that case for $5,000 in expenses (which we always advance at no risk to you). That means that a settlement of $32,000 would produce the same average result as taking the case to trial with the added benefit of certainty and time.
For a simple tool to allow you to consider a few variables when evaluating an offer try downloading and completing this spreadsheet: