Personal Injury Lawyer Fighting for Lee's Summit Residents
Lee's Summit, Missouri personal injury lawyer Jeffrey Carey was a presenter at a continuing legal education seminar entitled "Wrongful Death Automobile Accident Litigation: Secrets Insurance Companies Don't Want You to Know" in June of 2014. Due to the success of the program, it is being re-broadcast in March 10, 2015. The program examined issues such as locating insurance coverage, determining liability and proving negligence, accident scene investigation strategies, negotiating with insurance companies, use of expert witnesses, and the trial of the automobile accident wrongful death case.
How Personal Injury Lawyers Handle the Human Element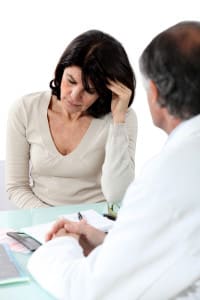 Jeffrey Carey has been litigating wrongful death automobile accident cases for fifteen years as a personal injury lawyer. The technical complexity of a wrongful death case is rivaled by the interpersonal complexity. Family members are experiencing real grief and a personal injury lawyer must be sensitive and experienced to allow the family to heal while they move the case forward.
Any personal injury lawyer can attest to the fact that deadly automobile accidents are far too frequent. They are likely to be the result of gross negligence such as drinking and driving or texting while driving. Deadly automobile accidents are also more likely to occur when commercial drivers are overworked and fatigued.
Why a Personal Injury Lawyer Must Put Clients First
Jeffrey Carey's presentation at this automobile accident wrongful death seminar dealt with his philosophy of taking a client centered approach to the prosecution of a claim. Important aspects of this approach are the identification of the individual holding the legal right to advance claims and interpersonal techniques for helping to maintain family harmony during a trying time. The presentation also dealt with the preservation of accident scene evidence and the importance of witness interviews.
Another important aspect of Mr. Carey's presentation was on the subject of how a personal injury lawyer can locate and maximize insurance coverage available to satisfy the family's damages. In order to do this the practitioner must be aware not only of the various policies that may provide coverage but the best methods for dealing with common exclusions and insurance company tactics. There are also often subrogation interests involved in wrongful death matters. The way in which your attorney characterizes your claim can make a substantial difference for his clients' net recovery.
Mr. Carey's presentation also discussed the special evidentiary and liability issue presented by commercial driver auto accidents. State and federal regulations are a very important component in proving the semi-tractor trailer wrongful death case. Critical evidence also exists that should be preserved as soon as possible such as black box data, GPS tracking information, driver's logs, and training materials.
How a Personal Injury Lawyer Can Help
When a loved one has died as the result of another driver's negligence you need a personal injury lawyer that can both utilize their technical knowledge to your advantage and also deal with you as a grieving human being. The client centered approach at The Carey Law Firm does precisely that.
If you or someone you love has been hurt, you deserve a personal injury lawyer who will make sure that you're protected from here on out. Contact a personal injury attorney to learn more.
If you think you may need a personal injury lawyer in Kansas City, give us a call today at (816) 246-9445.