Lee's Summit Car Accident Lawyer & Auto Accident Attorney
Lee's Summit auto accident lawyer Jeffrey Carey has decades of experience working closely with clients to favorably resolve car accident cases. Automobile accidents cause far too many injuries and deaths each year. According to ASIRT (Association for Safe International Road Travel) over 32,000 people die in fatal car crashes annually in the United States, and an additional 2.35 million (approximately) are injured or disabled as a result of automobile accidents.
Inattentive drivers cause much harm to individuals, their family, and property every day. If you find yourself in need of legal help after an auto collision, you need the services of a car accident lawyer to help you through this difficult time and protect your rights.
Our Injury Lawyers Are Here to Help After a Car Accident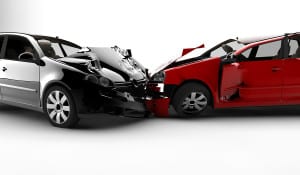 If a car accident or other motor vehicle accident has left you injured or with damaged property, you can trust us to resolve your case. We understand how stressful life can become after being involved in an auto accident. We take care of the worry while you focus on healing..
When to Contact a Car Accident Lawyer or Injury Lawyer
It's always a safe bet to speak with an auto accident attorney after an auto collision, even for minor accidents or minimal injuries. It is especially important to contact a car accident lawyer when:
It's not clear which party is liable.
The adjuster has made an offer lower than you expected.
It's unclear how to evaluate your claim.
You're considering filing a lost wages claim.
You're considering negotiating a settlement.
You should absolutely call a car accident lawyer when:
You feel your insurance provider has incorrectly denied your claim.
You have been seriously injured in an auto accident.
The injured party is a minor.
Another party involved in the accident has served you with a lawsuit.
There are many other reasons to contact a car accident attorney. Don't hesitate to protect yourself and your assets after a motor vehicle accident.  Although many cases settle, you want the experience of an attorney ready to take your case to litigation and who the insurance companies view as a serious threat at trial.
Accident Reconstruction
In circumstances where is is not clear what happened or who was at fault, the services of an accident reconstructionist and/or recreationist can help to persuade the jury.  Lee's Summit car accident lawyer Jeffrey Carey has experience working with these professionals and maximizing their impact for the jury.
Consultation with an Experienced Car Accident Lawyer
Motor vehicle accidents are already stressful enough without having to worry about the legal aspects of the situation. That's why it's necessary to partner with an experienced auto accident attorney to get the results you deserve. Jeffrey Carey has helped numerous clients win motor vehicle accident cases in Lee's Summit and the Kansas City area.
If you suffered as the result of an auto accident and have been searching for a car accident lawyer in Kansas City or Lee's Summit, give us a call today at (816) 246-9445.